The first time I got a coffee burr grinder, I thought to myself, "Why are there so many settings here?"
Many of us have probably been, and could probably be in this situation. That's why in this article, we'll try to look into our coffee grinder settings.
Burr grinders have a huge plethora of grind settings, even the entry level burr grinders have quite a good range of sizes. An example is the Capresso Infinity, which has 16 grind settings that caters from espresso machine fine to French press coarse.
So how are we to know which grind settings to use, and what do the brewing methods mean when they say something like medium fine?
We are sticking to burr grinders in this article as it gives a lot more consistent grinds than blade grinders. Having said that, not all grinders have the same setup. Each grinder will have its own grind settings. What's important is that we get to know our machines and see how we could come up with the sizes that are needed to make a great cup of coffee.
We'll be looking at what certain grind sizes look like so that we can all get acquainted with the grind sizes that we need to use certain brew methods.
Grinding Experiment Parameters
For the experiment, I used the Baratza Encore. I started grinding in one setting, then made adjustments and a 3 second flush, and grinded again on the next setting. I repeated this procedure until I got the grind sizes that I'd like to show in this article.

As for the control, I'm using a small matchstick to act as the visual scale for the grounds. This matchstick is 1 and 5/8 inches or 4.4 cm long, and thickness is 3.16 inches or 0.2 cm thick. It's one of those standard matchsticks that we have, though I'm not sure of our standard is the same as the world standard.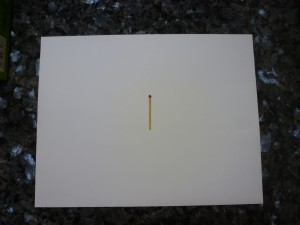 Also, I put the grounds on a white letter paper for better shots.
For the images, I'll be putting in 2 images per category. An "island" shot and a zoomed in shot, all of which try to describe and illustrate the grind sizes better.
Alright, so let's begin with the grind sizes then shall we?
Coarse
The coarse grind setting basically looks like little rocks or pebbles. It looks quite big and you could pick it up piece by piece. In this picture, it looks like a very rocky island.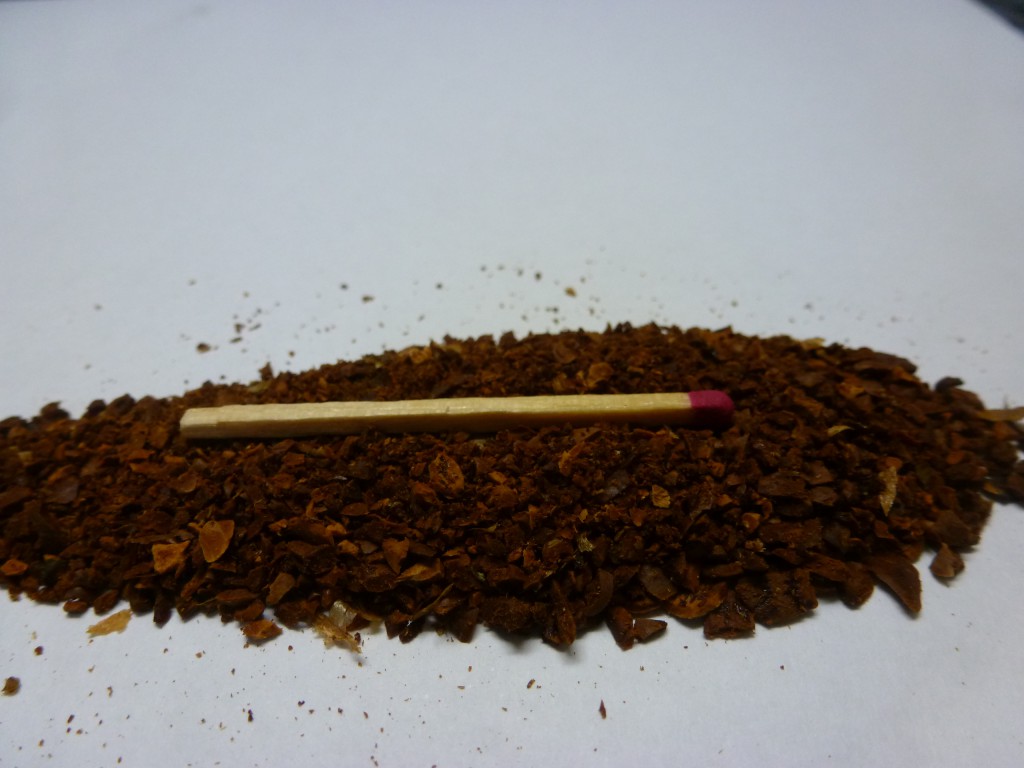 This type is grind is great for the French press, immersion brewers, and percolators.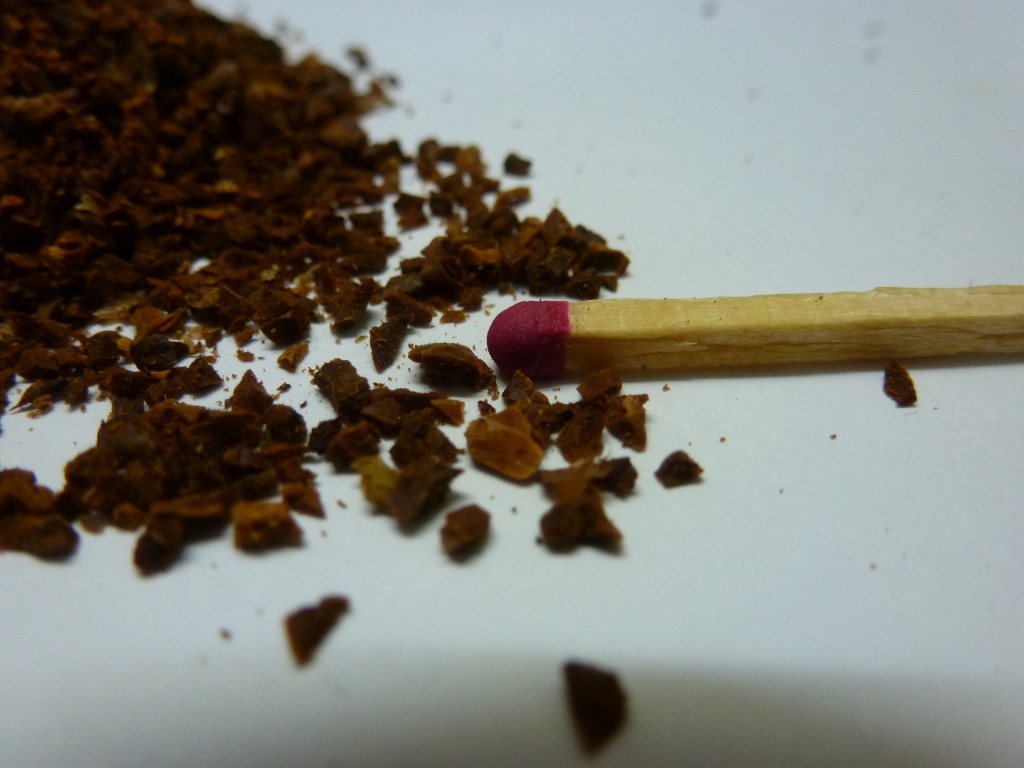 Medium
This grind looks about half the size of a coarse grind.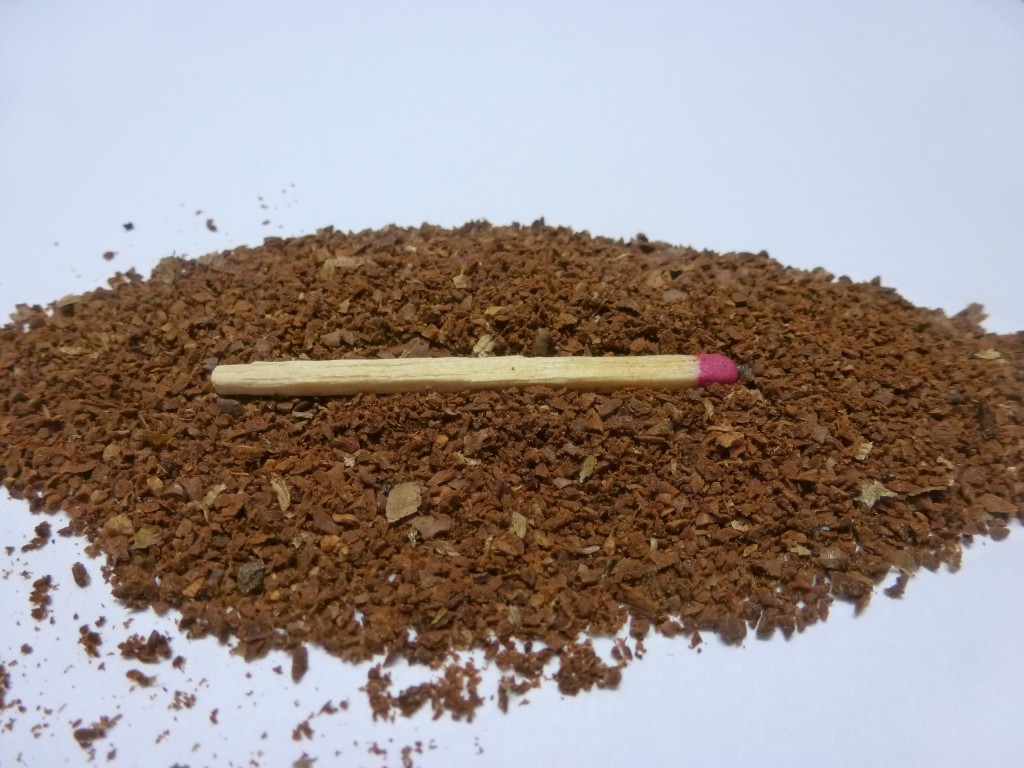 With this grind, you could do well with a Chemex brewer. The water will be slowed down  because of the Chemex's think paper filter, and that's why you'll need a medium or a  medium coarse grind (and not a medium fine grind).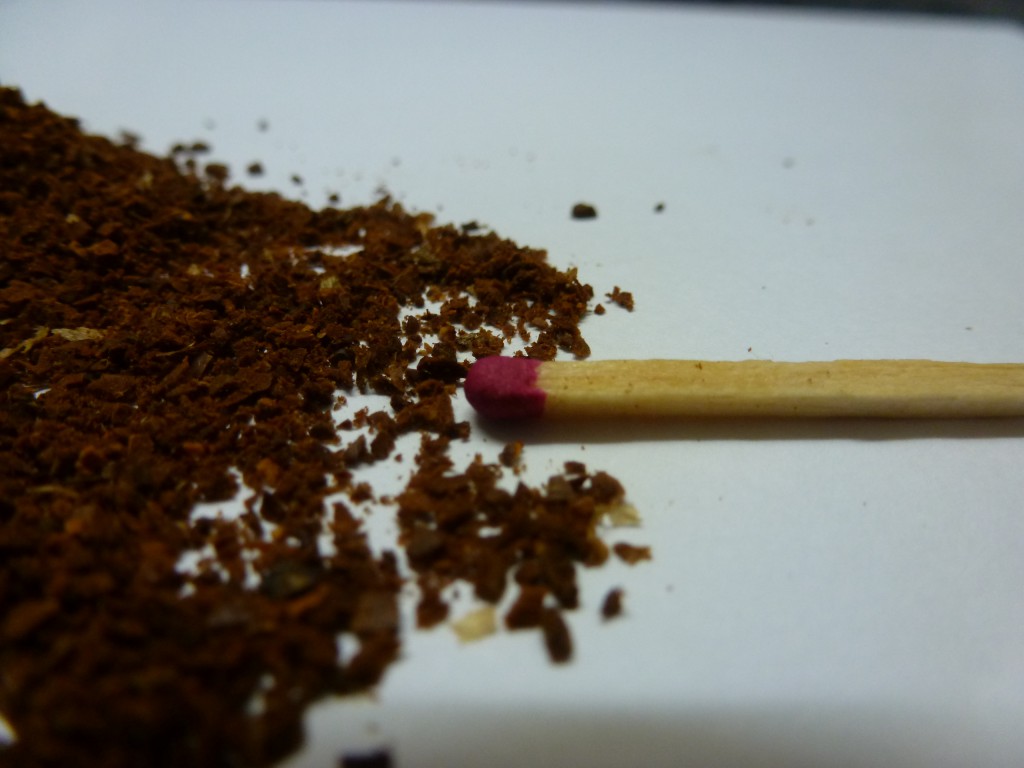 Medium Fine
The look of a medium fine grind is one that looks almost powdery (but still couldn't be considered powdery yet). It's definitely smaller than a medium and you would feel something that's like raw sugar on your hands.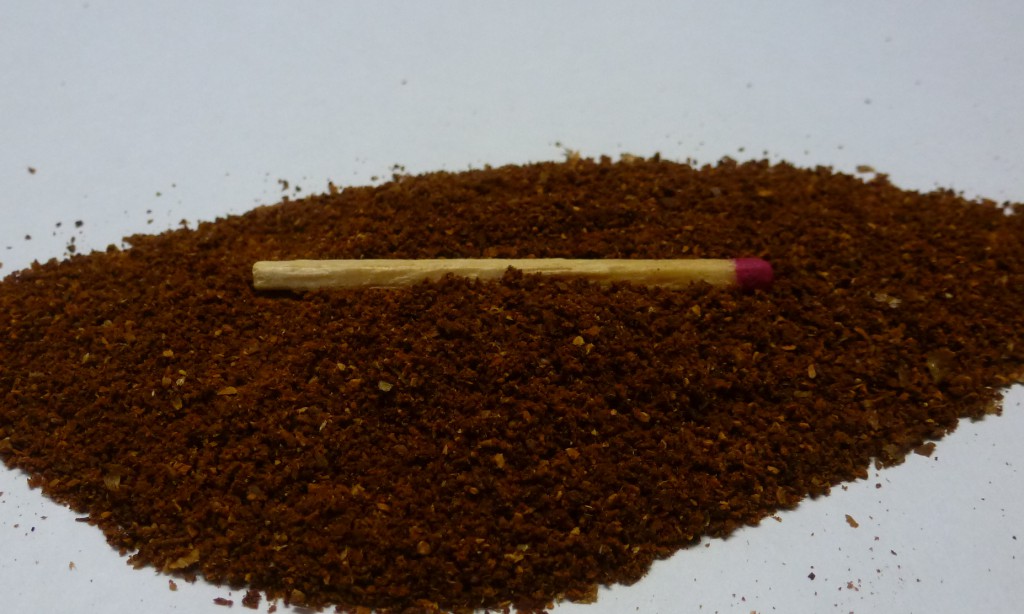 The medium fine grind is perfect for the Hario V60 and also the wedge type drippers. You should go a click coarser if you have only a 2 hole wedge type, or a notch finer for 3 hole wedge type drippers.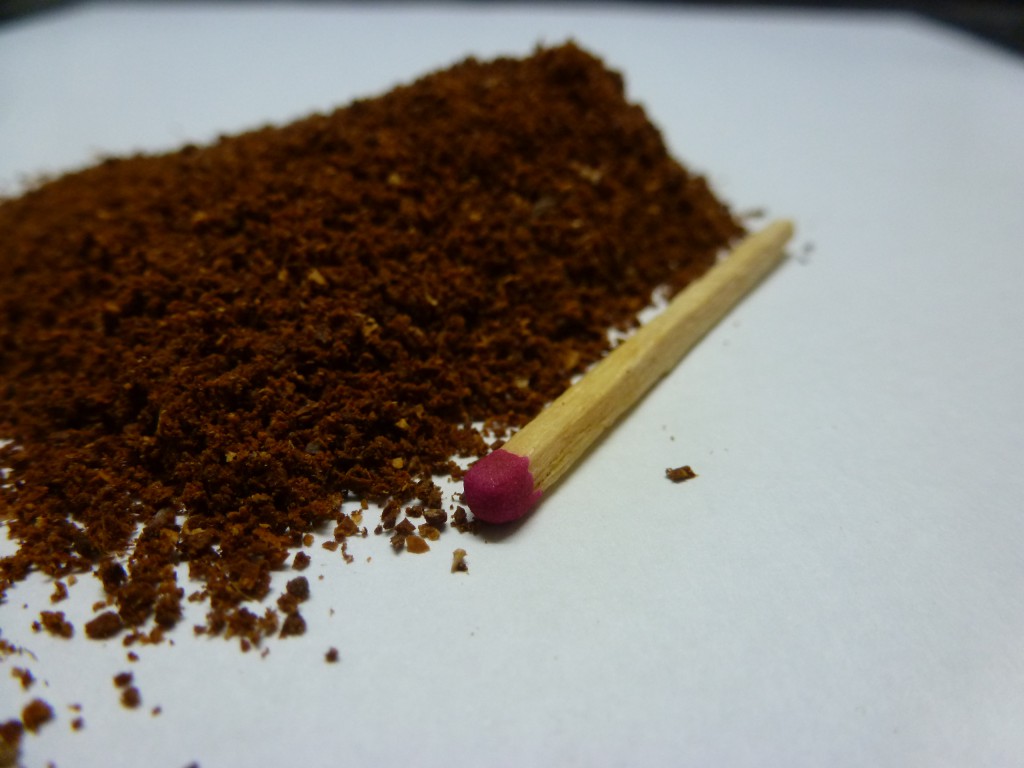 Fine
The fine setting looks like powder. The grounds have a tendency to clump together and when you feel it, it feel like sand on the fingers. Using the Baratza Encore in this grind, I only went until the factory recommended #5 setting. The grind took a lot longer as the grounds passed through the burrs a lot slower with the fine setting.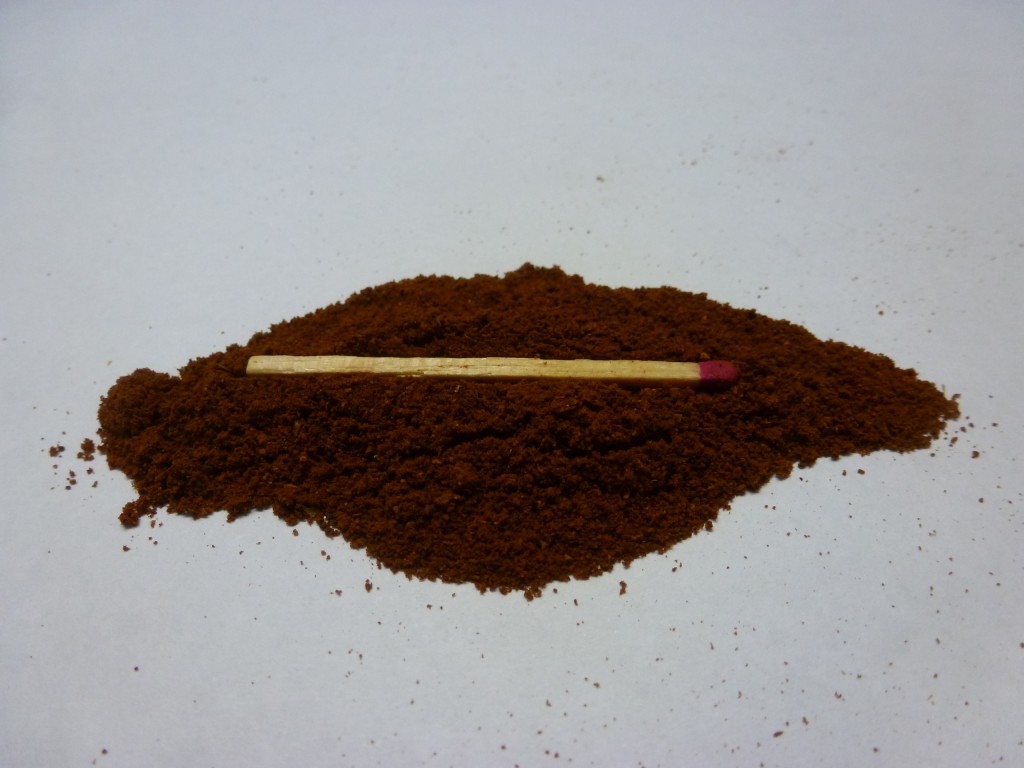 This is the grind for espresso machines. Experts do say though that with the Encore, you should use a high pressure espresso machine.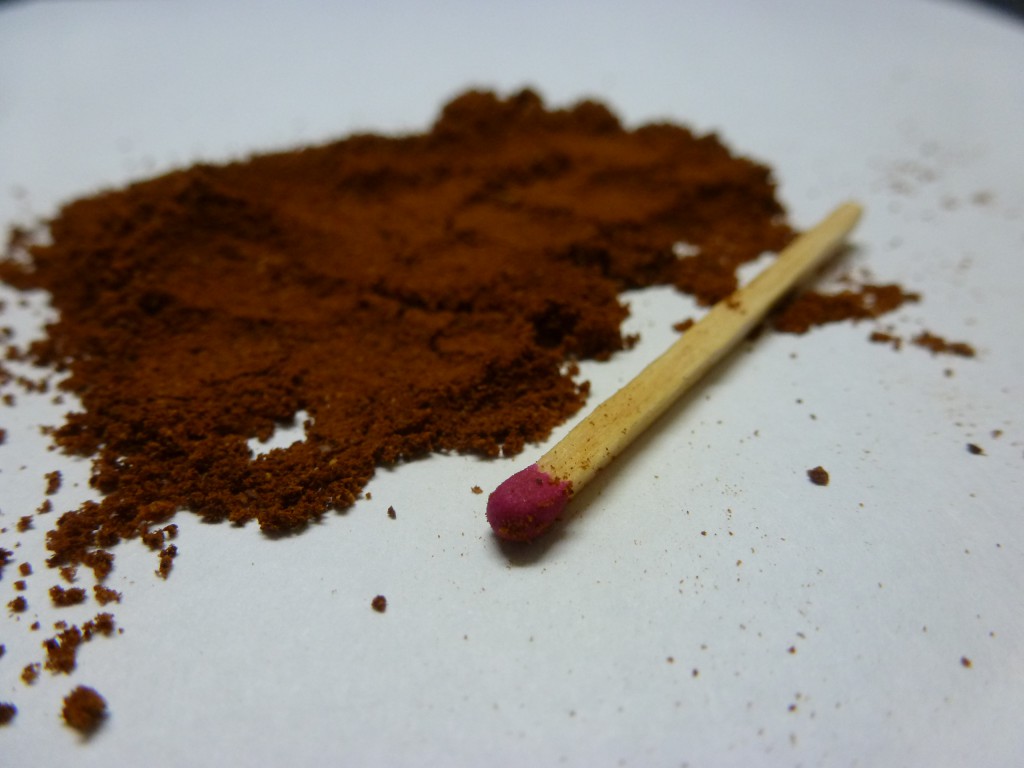 There's another grind setting called the Turkish grind. That setting has the finest setting of them all. Even my grinder probably couldn't grind that fine. And I wouldn't try it because at a #5 grind setting, the Baratza Encore was already grinding really slow, and I didn't want to break my machine. If anyone could supply a Turkish grind setting, please let me know at the comments below.
Putting Them Side by Side
After taking all the shots. I was fortunate enough that I didn't throw out the grounds. Here's a shot of what the grounds look like beside each other.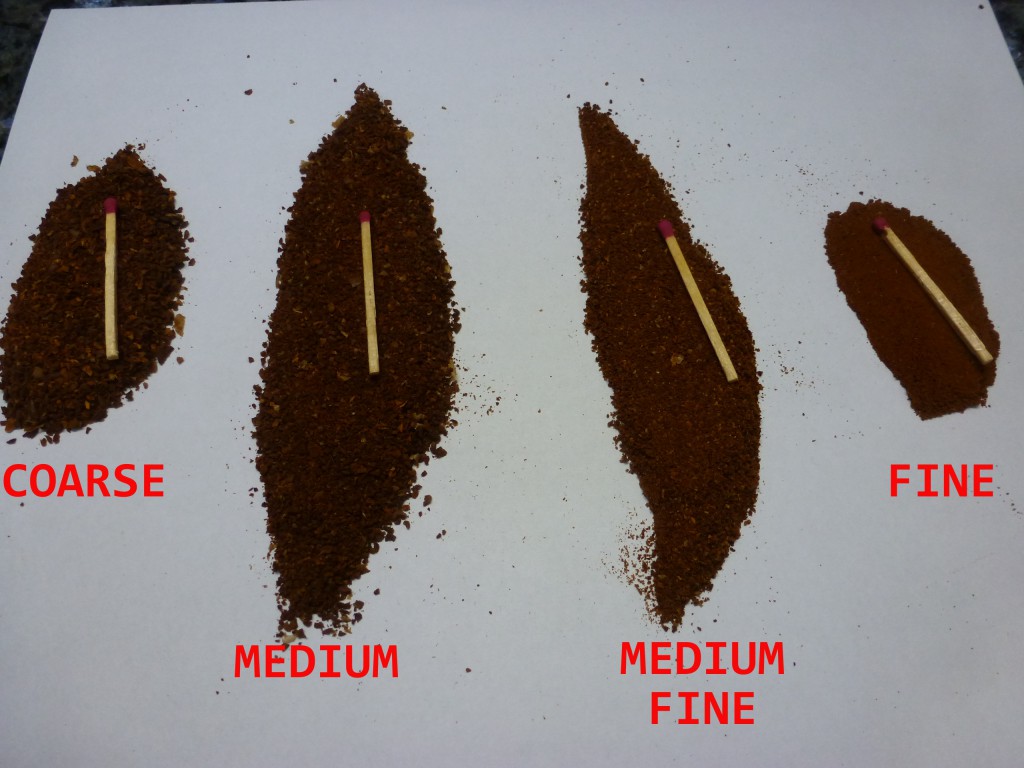 At a far shot, it's quite harder to distinguish the differences between grind sizes. But work with your grinder and you'll be able to hone in your grinds within a few tries.
After the experiment, my brain was abuzz with the smell of coffee grounds. But I did enjoy grinding taking pictures of all those beans. If you have any more recommendations about grind sizes and which brewing method will suit them. Be sure to write it on the comments below. For now, it's time for me to go make myself a cup!