I have a confession to make… This review was written about two months ago.
Wow… has it actually been that long? Time just flew by so fast!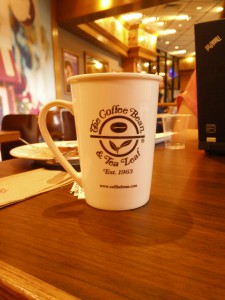 I'm thinking back as to why it's taken such a long time for me to make new posts. But now I remember! It was at the high point of summer. I live in the Philippines, and this year's summer reached a high temperature of 41 degrees Celsius or 105 degrees Fahrenheit. That's a ridiculously hot temperature for us. Add to that the humidity that a tropical country gets, and you'd be surprised to see anyone making coffee, let alone moving at all.
Indoors though, it's a different story with the malls revving up their air conditioners. So my coffee drinking for this 2015 summer was stuck indoors, and I just kept ordering the Viennese blend of CBTL (Coffee Bean and Tea Leaf).
On to the taste!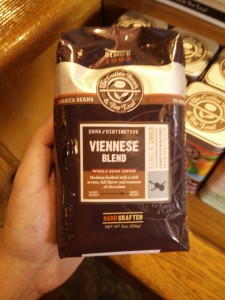 The CBTL Viennese blend profiles this blend as a dark roast with a medium bodied profile with rich flavor hints of chocolate.
As for what I've tasted, I thought it was a little stronger than a medium body, but still very nice. The flavor I tasted was an acidic one, something that tasted a little like cherry. As for the hint of chocolate, I don't think my palate was able to distinguish that taste. Then again I don't eat a lot of chocolate, so I probably don't really know what to taste for.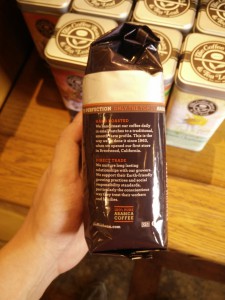 They have a great system where they brew the coffee right when you order it, so the freshness of the coffee is still retained. However, since it's more of a second wave café, the beans are already ground and in packs. So a cup that I've tasted in one store could, and did, taste better than another store, or even from another batch in the same store. But the difference was negligible though, and it only differed in the level of acidity.
Overall, I really liked this blend. This came out as a really good blend that fits any occasion, but I really imagined that this would make a great breakfast blend. Bold enough to wake you up with a good acidic taste.
Score: 4.5/5
I'm giving it a high score, but not a perfect one because we all know that taste profiles differ from one shop to another. I've bought this coffee about 5 times throughout these past 2 months, and some branches have made it very well while others have not. That's the only problem if you don't make your own coffee. But essentially, at least for me, this is a very good brew.
You can check out this blend, along with a lot of other options at their online store. They currently ship to the US and Canada.